We use cookies to improve user experience and analyze website traffic. By continuing to visit this website, you accept our use of cookies.
Read more about cookies and how you can control them by clicking "Privacy Preferences".

WE ARE

GUARDIAN TELEMATICS
We Design - Create - Innovate
Software Dev
Software development and innovative services. We create a unique process for each customer to ensure that business goals are met, success is achieved and users are happy.
Activity in order to promote high technology products in the greek and foreign markets and to provide integrated solutions and organizational quality services.
Scientific training, pioneering business spirit, awareness of the demands of the ever-changing market, we have the ability to respond to the challenges of modern reality. With many years of experienced executives, besides the already complete solutions we offer and carry out projects according to the requirements and specific needs of every individual Customer.
Our Values :
Commitment to the success
Essential innovation
Trust and personal responsibility
-
Internet of Things
We design and deliver massive IoT software and services on a national scale. Data safety, integrity and reliability are built-in elements in all IoT Systems, offering an unparallel model for low cost, easy integration and sustainable long-term projects.
We provide:
IoT technology tailored to each Use Case
Service Quality Monitoring Systems
Sigfox 0G National Connectivity
Global Ecosystem of operators and solution partners
-
Telematics
Monitoring and Tracking Management solutions for Fleet, Health and Assets, for maintenance, control and information.
Combining telematics with insurance, leverages the latest M2M technology to capture detailed driving information and environmental data for rating true risk behavior and better pricing policy on insurance cars depending on vehicle use.
Combining telematics with health, leverages the latest M2M technology to capture critical health information for supervision and prevention.
We provide IoT Solutions that address :
Fleet & Asset Management
Health Supervision
Insurance Solutions
-
Guardian Telematics is a software and innovation services company that complies with high standards to offer quality software solutions and services.
We
Participate
GUARDIAN TELEMATICS SA is part of the innovation ecosystem ELEVATE GREECE
(National start up Registry of the General Secreteriat for Research & Technology [GSRT])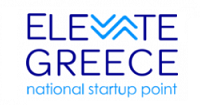 Contact Us
Feel free to ask for details, don't save any questions!